Evening all!
So figured i should post an intro since it seems to be the done thing and would be nice to hang out here a little.
Name is Rick, 31, from in and around the Salisbury area. Very new to Lock Picking and ive just got my first 'Decent' set of picks from UK Lockpickers. Basically stumbled across LPL on YouTube (Im sure everyone knows who i mean) And after watching a few videos..... well - all of them haha i got myself a cheap set of picks off Amazon with a clear practice lock. That was a few weeks ago now and ive been going none stop ever since, Usually get through a couple of padlocks a day, Luckily for me i have an (almost) endless supply of Squire 440 Lever locks that i can get my hands on through work that are keeping me busy. Anyways not going to ramble on about myself all night, Any questions just shout!
So it looks like ive got myself a new hobby so im sure youll see me around these forums and wherever else!
(P.S - If anyone is after a slack handfull of Squire 440's i can help just tell me how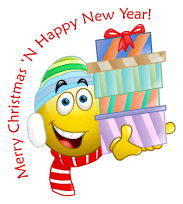 )